Main Content
The OC Owner User Group
Orange County Commercial Real Estate
Introduction to the Owner/User Group
The Owner/User Group has been designed to help entrepreneurs generate wealth through ownership of commercial property. We offer a concierge level of commercial real estate services solely designed to help the local business owner purchase, sell, lease, and operate a commercial property. While most other brokers and agents just copy and paste generalized national and regional information onto their listings, the Owner/User Group provides the local business owner with information on the sub markets that can prove crucial to their needs. The Owner/User Group are experts in the localized submarkets and are especially suited to advise the local business owner of values, processes, protocols, and nuance; this is the type of information that "makes or breaks" a profitable deal. The services provided by the Owner/User Group are not designed to be for the masses, instead, these are specific, customized processes and techniques that work with the different businesses and personalities of the Entrepreneur. We are not looking for 1,000 new clients, just 100 we can really serve.
What Our Clients Say
"John and his assistant Tiffany have been marketing an office space in our building. John uses multiple channels to make sure our listing gets as much exposure as possible-MLS, Emails, and many more marketing tools. We receive a weekly update detailing how many people have viewed our listing, how many are unique viewers and a lot of other information. John and Tiffany have also conduced many tours to show the suite. John and Tiffany are very professional, knowledgeable about the market and very friendly. I would highly recommend John and his Team for any of your Commercial Real estate needs."
"John and his team are great to work with. They are efficient and always offer friendly advice and check ins."
"He performed professionally and delivered exactly what he advised and promised."
"John was introduced to me by a friend in 2020. Ever Since he has not only been a broker but more like a brother who helped with all lease issues during the hard times of Covid. When my business needed a new location, he found a perfect one and within days John and Tiffany got us all set. It was such a smooth and easy process and in no time we moved. We could not be happier, and love the new place, thank you John for making it happen."
" In the world of customer service, John Manion stands tall above the rest. You too can be sure that you will get the best customer service with John because that is what he does for all his clients. I know this, because I have referred him to others and they have given me that same feedback. I had the pleasure of meeting John six years ago when I was searching for a property in the Tustin/Orange area. John's unparalleled customer service and attention to detail helped me navigate through an overwhelmingly unfamiliar process and made it go quickly and smoothly. Once the purchase was completed, he was there to help me tend to the tenants that I inherited and the process of selecting leasing to suitable tenants. John still finds the time to answer my calls or get back to me soon after I hang up! He embraces his job. His years of experience & expertise are evident in the ability he has to plainly & precisely explain the real estate world and have the most capable assistant. Over the years, John and his assistant have supported my real estate needs that have come up and they made sure that I understand what I need to know as a property owner. Their help has been invaluable throughout the six years we have worked together. I am forever thankful for John's presence and support and have come to consider him a friend."
"I have had the pleasure of working with John Manion over three different commercial real estate acquisitions totaling $4.5 million. John's in-depth knowledge of various trade zones, vast experience helping a broad base of business types, and natural negotiation skills, makes him an unmatchable resource in any commercial property acquisition. I will NOT mince words… without John Manion on my side of the table at least one of my deals would have fallen through. Furthermore, John has proven his loyalty to me as his client by representing my interests with a level of passion and fairness that I have yet to find in any other agent or broker. "
"We have known John for over 10 years. He regularly contacted us and came by with updates in our business park regarding leases, new tenants and office space values. Over the years he became a friend as well as our valued broker. He is genuine and he has always been considerate of our needs. When we were ready to sell our building in 2021, he was the one we called. We have always known his services were fantastic, but he far exceeded our expectations on this transaction. John brought in multiple offers over our asking price, and we received significantly more on this sale than we had originally thought we would. Thank you again, John, for always being there and for your help and guidance through this chapter of our lives! "
"I have known John for last 10 years and he has been helping me with my property in Lake Forest. He has found great tenants with his fiduciary attitude and his vast knowledge in the commercial real estate industry. He is efficient, articulate, and a great forecaster in the commercial real estate industry. I have great confidence in his work, so if there are every any property issues, John is the first person I call for advice. I am lucky to know him, and I am glad to have the pleasure of working with him."
Latest News
Nov 30, 2023
Being Heard: Developing from the Inside Out
Nov 27, 2023
Adaptive Reuse: Examining the Viability of Conversions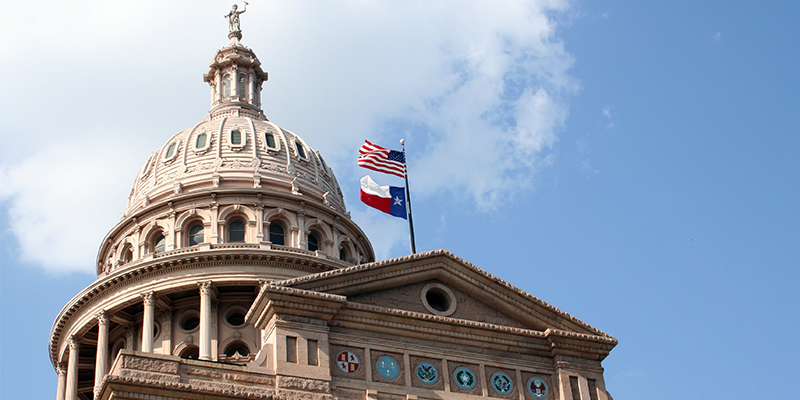 Nov 15, 2023
NAIOP Hosts Texas State Summit
Nov 13, 2023
Time to Shine: Niche Real Estate Investors Eye Car Washes
Nov 09, 2023
Interstate Movers Find Better Real Estate Options in the Mountain West and New England